On the last weekend of August, the Equine Sport Centre in Olomouc, the Czech Republic, hosted a CSI2*-W show. The event that usually has three stars lacked one star this year due to the Covid-19 situation, but the atmosphere was as lively as it is every year. We were there the whole time, got a coffee plus a little talk with some of you, and truly enjoyed every single day.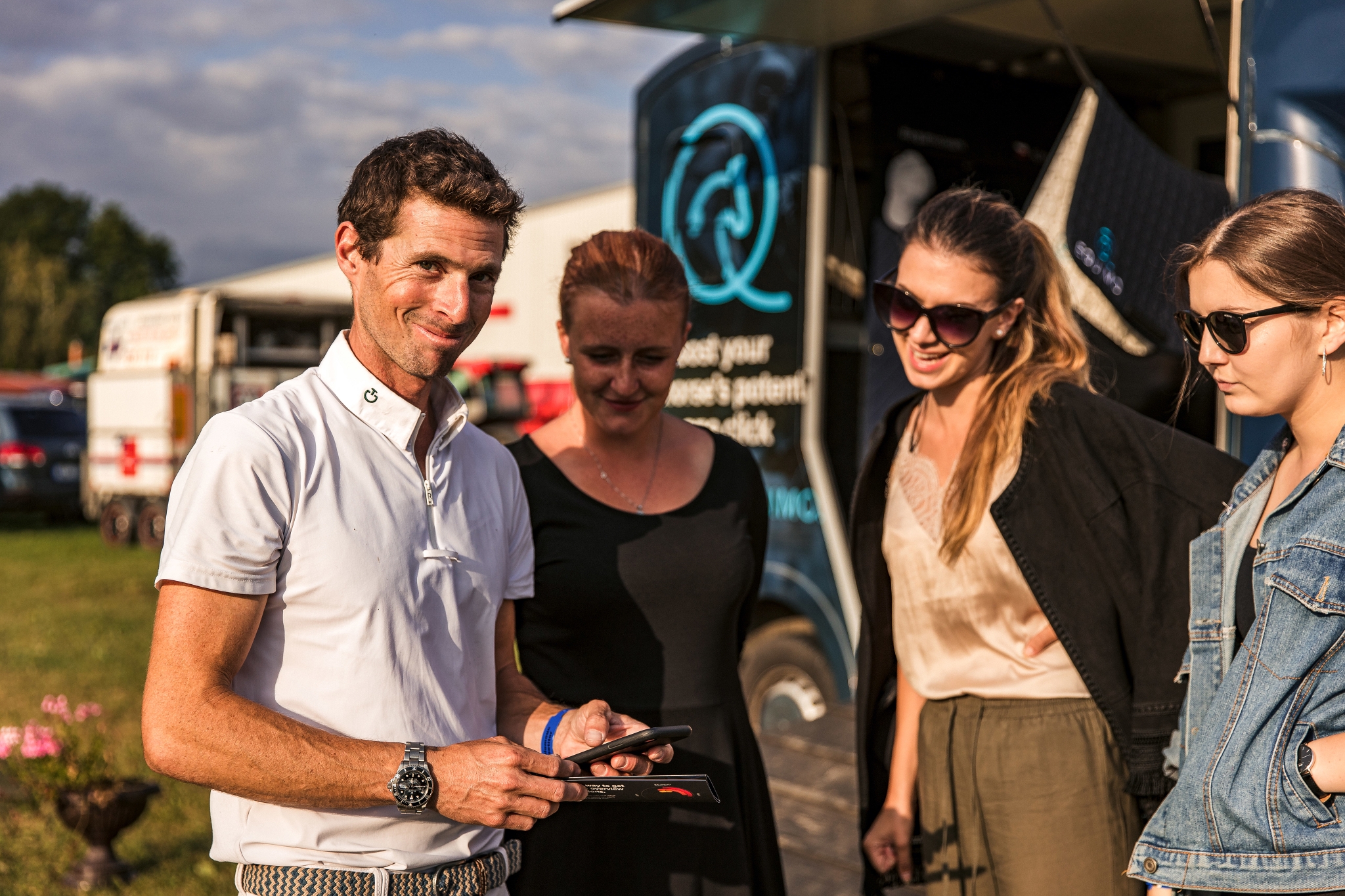 Most of the riders came on Tuesday for a vet check, and started competing on Wednesday. The first of five showing days was quite successful for the Equimo team when Kateřina Endrysová took 4th and 6th place in the Small tour. The last and highest class of the day was the EQUIMO Junior tour. 7 out of 29 couples managed to steer through the course of Eduard Petrovič clear, the fastest of them all being Maria Branka-Borja and Camilla 139 from Poland.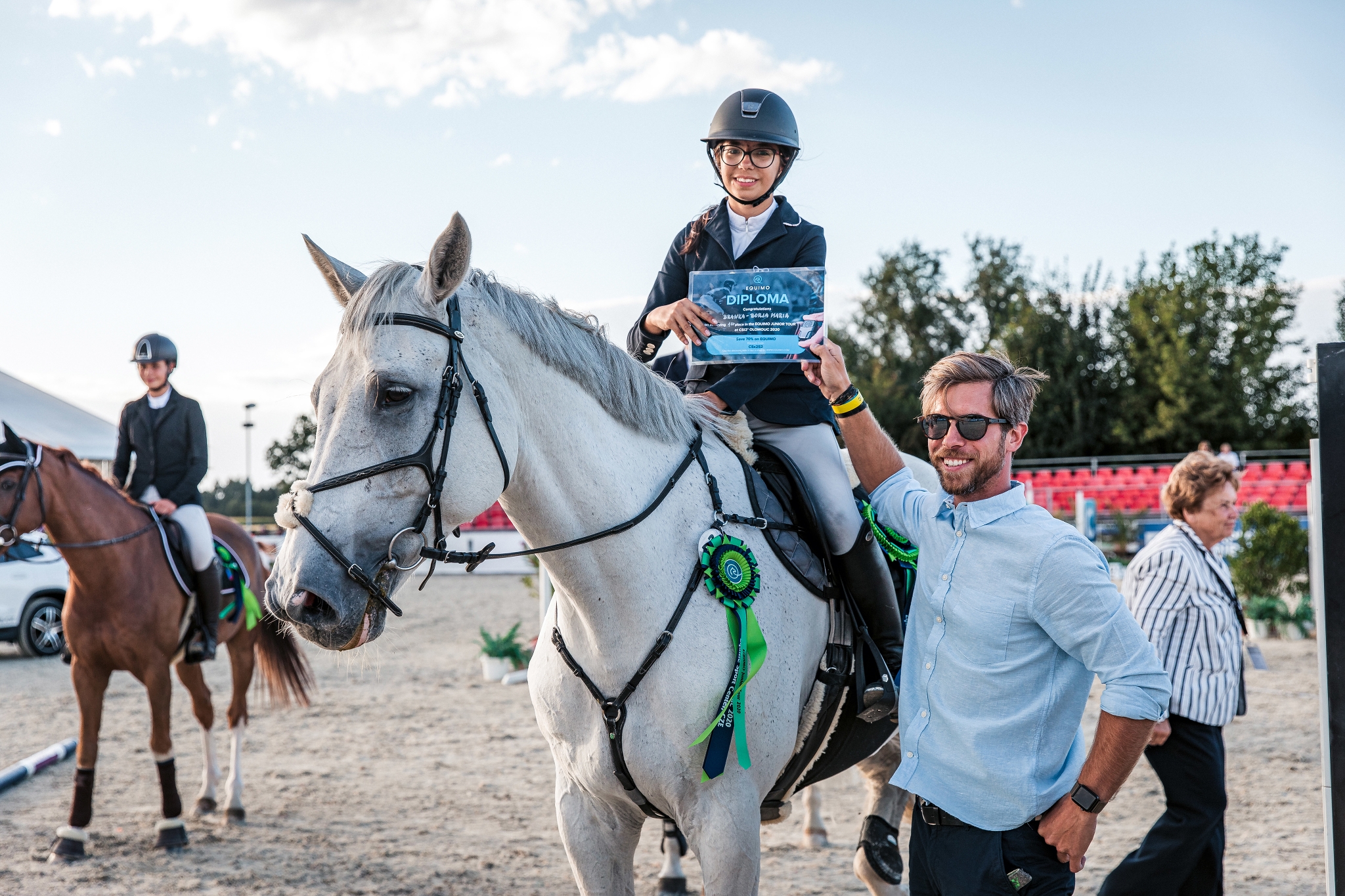 The second part of the Junior tour on Friday was won by polish representatives too - this time, the Polish anthem resonated across the arena in honor of Juliana Suska and Charlie Boy.
Saturday woke up into a bright morning for us; Radovan Cibere won the Youngster tour finals with a five-year-old mare Noblesse Flush Z. After the young horses, it was time for juniors to show their best in the EQUIMO Grand Prix, which was also a qualification for the European Championship 2021. Though both of the winners from the previous days made it into the top 7, the victory was not in Polish colors this time. There was only one clear round in the jump-off. Its authors were Kim Vukadin and her Chicolina 10, and so the winning prize, including the EQUIMO tracker, went to Croatia. Kim kindly agreed to do a little interview with us, and you can find it below!
The highest classes were held on Sunday. It all started in the morning with the Medium tour final, a competition with obstacles 140 cm high, and almost 70 riders. Undefeated was our team member, Jan Vinckier, who performed the only faultless jump-off and won for Belgium the first place in the saddle of an 8-year-old Lord. Next to go was the European Youngster cup Grand Prix. Though the victory went to Poland's Aleksandra Kierznowska (Badorette), we were very proud of our rider Linda Portychová, who got the 7th place with her La Mirage 16.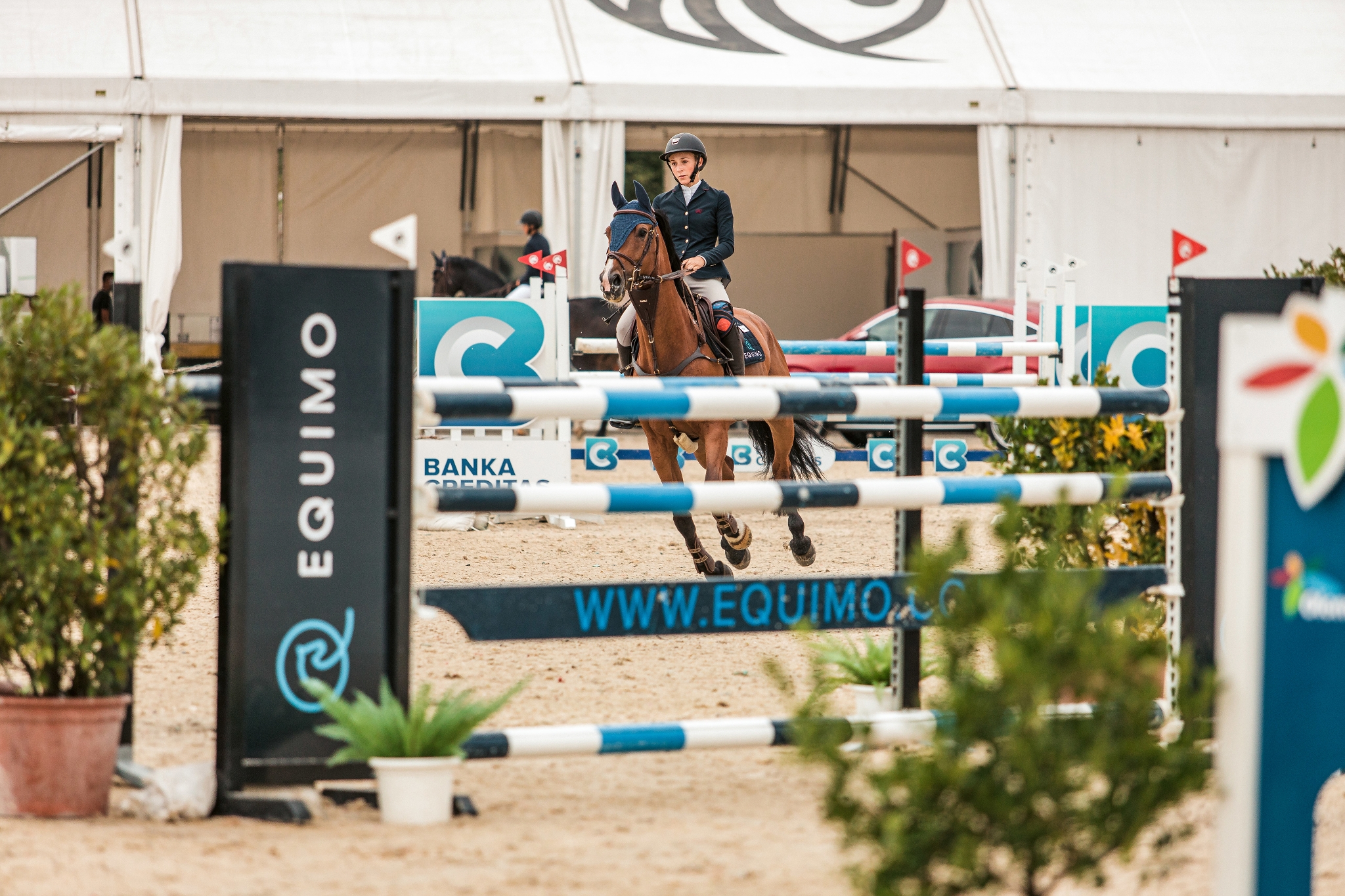 The most anticipated class of the weekend was the Grand Prix Olomouc 2020 - a part of the FEI World Cup, a qualification for the Olympic Games in Tokyo 2021, and a Longines Jumping Ranking competition. The obstacles were 140 - 160 cm high, and numerous audience awaited a great show. Fourteen riders finished clear and went on into the jump-off, where the fastest rider, to the liking of Czech fans, was Aleš Opatrný and Forewer. Jan Vinckier with Chakalaka 8 finished with a pleasant result of one fault, and we were happy to watch a brand new owner of the EQUIMO tracker Radovan Šillo come off with one fault too.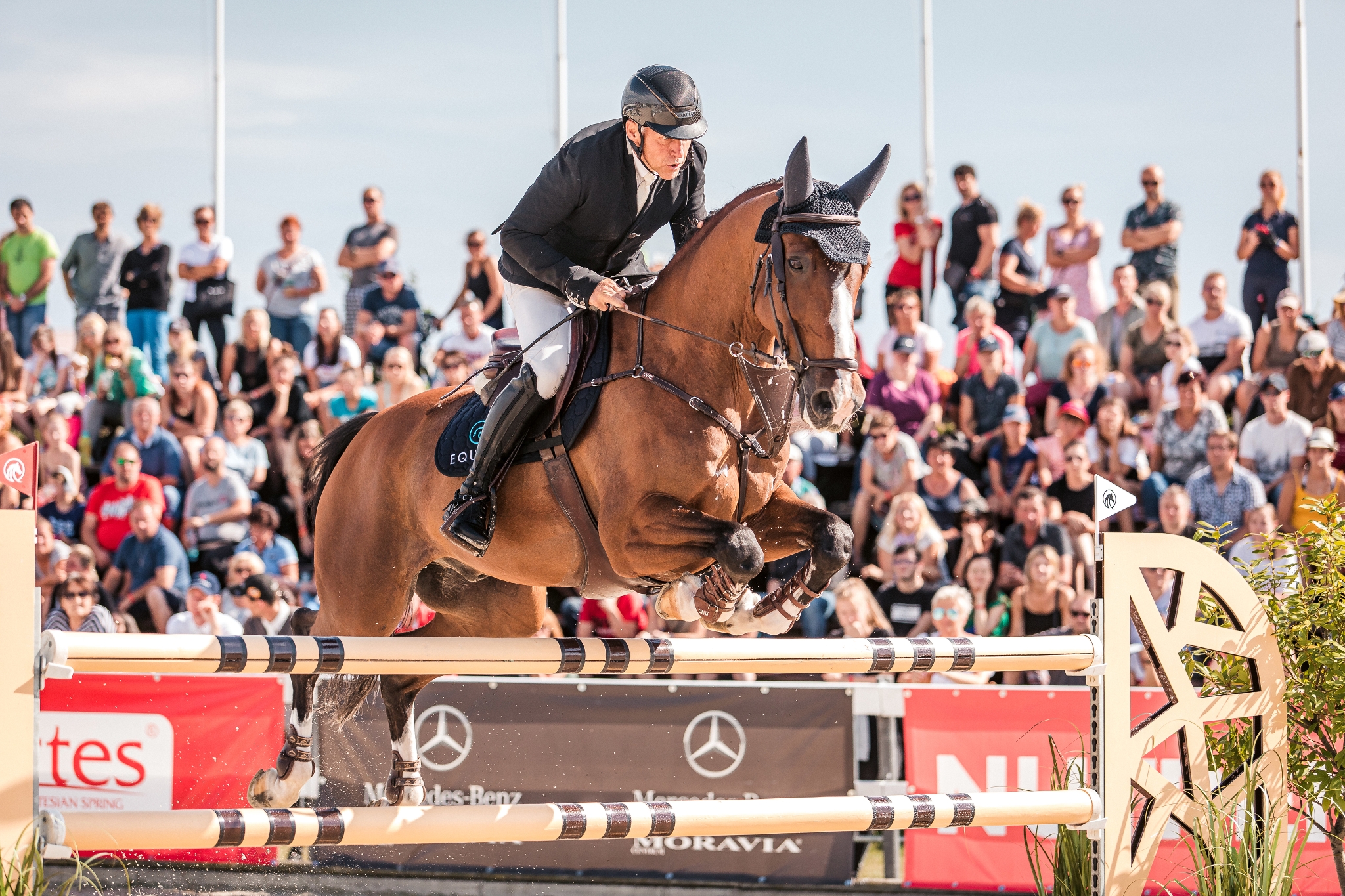 We felt like CSI2*-W Olomouc was a great show, but what did the riders think? Linda Portychová told us: "We came to our favorite show in Olomouc with three horses. Each jumped in their tour - La Mirage in EY Cup, Copin's Boy in Young horses, and Falino in CSI**-W. All of them jumped great, supported by the audience, which was, as always, amazing. We always love to come back to Olomouc's arena, and this show wasn't any different."
And finally, as we wrote above, the Equimo Juniors Grand Prix winner Kim Vukadin revealed a bit about herself:
Kim, you shone brightly in Olomouc. Was it your first time competing there?
Yes, I didn't have an opportunity to ride there in the past, but we had a competition in Zduchovice, and then we went there.
Can you tell us about yourself and your horses?
I'm a 15-year-old rider from Croatia. I have three horses, and I ride them every day. The mare I won with is 10-year-old Chicolina, who I've owned for six months now. I also have a 12yo mare Indira, whom I have for almost three years, and a new 5o gelding Caesar. In Olomouc competed Chicolina and Indira.
What do you think about CSI2*-W Olomouc? Will you come back in the future?
I think the place is wonderful, and the people are very nice. The show is very organized, and I hope I'll come back next year.
Let's look at the course of the Grand Prix. How hard was it for you?
It definitely wasn't easy, but I have ridden harder courses.
Did you think you could win when you saw the starting list?
No, this was a total surprise for me because this is my first year as a junior rider, and my first time in a Grand Prix with this mare I only own for six months. I'm also the first rider in Croatian history who won an international Junior Grand Prix, so I didn't expect it at all.
What do you think made the difference and led to your victory?
After the first clear round, I wanted to win the jump-off, and fortunately, we were the only double clear!
As a part of your prize, you got an EQUIMO tracker. Have you tried it already?
I tried it on all my horses, and I'm impressed! I think it's very useful, and everybody should have one!
Do you think you will use it in your training from now on?
Yes, I use it for every training I can. :)