Článek v češtině si můžete přečíst ZDE.
Life with horses, and competing with them especially, can become very hard to organize. EQUIMO offers the benefits of the shared calendar – whether you are an owner of the tracker or a free app user, you can mark, plan, and organize within the app. 
The calendar in your app has the purpose of adding and planning training sessions, shows, farrier and vet appointments and organizing all your team members in a well-arranged way. Different icons visibly mark all the essential types of events, such as vaccination or physio treatment. These markings may not be helpful just for you! 
The calendar poses as a platform where you can plan your whole training strategy and share it with all the important people. Your trainer can plan the dates and times of your sessions, your vet can track the recovery of your horse, or you can plan the duties for your groom as you're away! 
The calendar recognizes different colors and icons:
red for measured training sessions

green for planned training sessions

yellow for planned events

a blood drop for blood draws

a tooth for dentist appointments

a horseshoe for farrier sessions

a hand for physiotherapy sessions

a cup for competitions

a needle for vaccinations

and a doctor's bag for veterinary appointments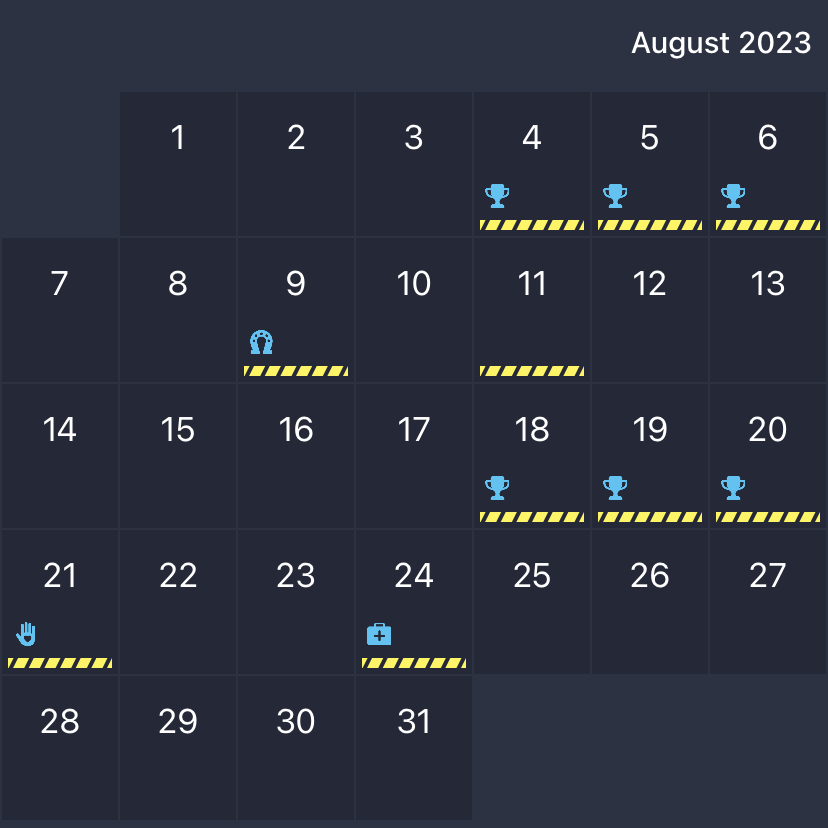 This feature is available for anyone – just download the free EQUIMO app and try it yourself!