Článek v češtině si můžete přečíst ZDE.
Winter is slowly but surely approaching, leaving the equestrian world with a dilemma: to give or not to give horses a winter break? If so, for how long? What activities to choose? Five riders of all levels and backgrounds have shared their plans and training details for the upcoming season. Join us and discover their stories…
Viola Ratajová, Czech Junior Rider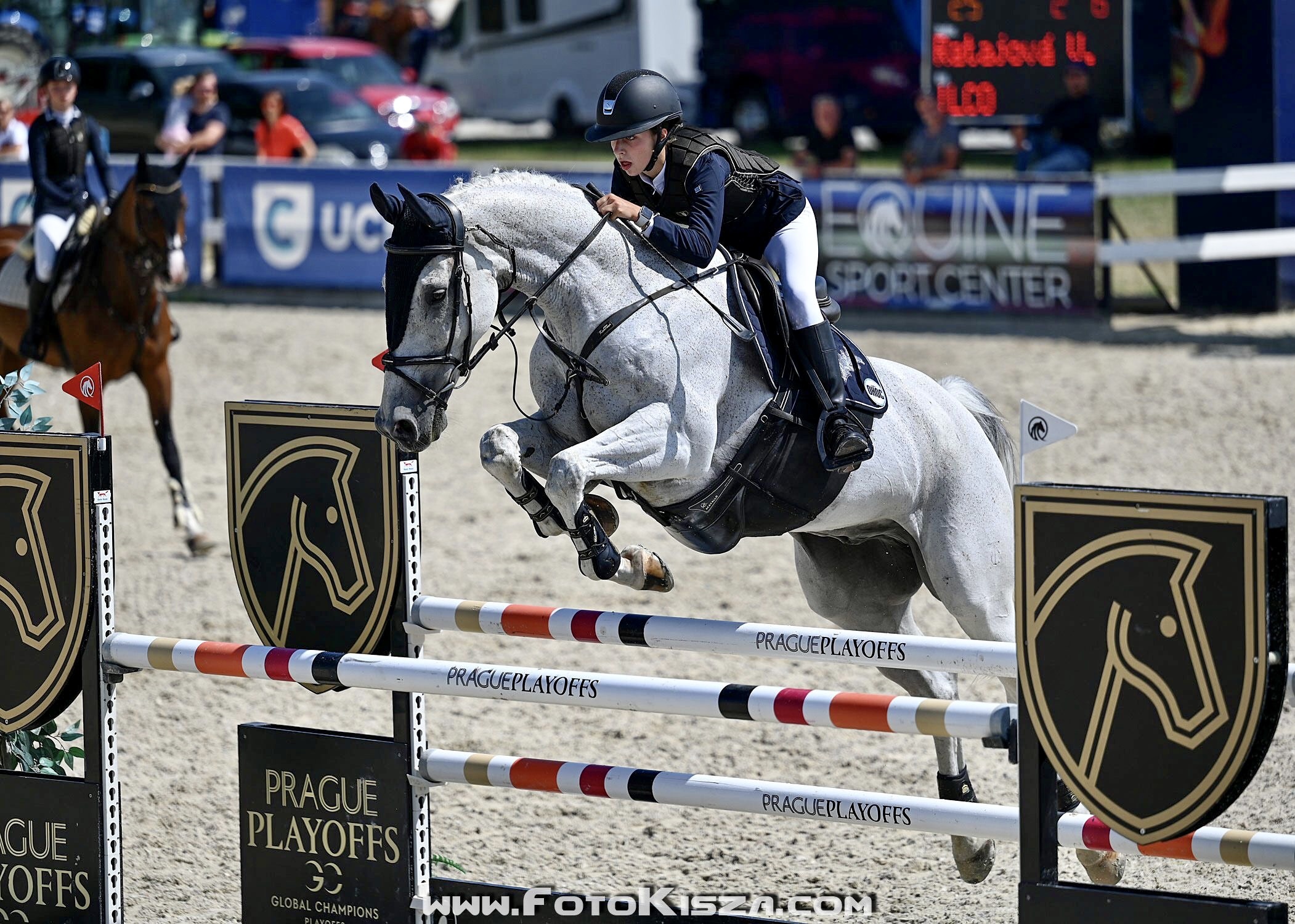 This year, I have competed with two horses up to 1.30 level. The season has been long, with one show still left, and I think my horses have been through a lot. Therefore, I wish to treat them with more rest than last winter.
I plan to focus on rideability as both of my horses have individual issues. Focusing on these issues can (hopefully :) ) make the next season and everyday work easier. At the beginning of every week, I write down a weekly plan. It contains lunging, flatwork, work with poles, gymnastics or jumping training, hacking, and days off. I try to combine the workload so my horses are not bored and we all flourish as a result.
I always use EQUIMO to precisely track times of different gaits, balance, intensity, and more while training. It is also feedback to better plan the next day and to improve what needs to be improved. However, I also want my horses to have enough rest and space to express themselves – therefore, they spend time in large paddocks every day.   
To put it briefly, we will focus on imperfections, funnier work, my horses' freedom, and wellbeing – they deserve it after all they've done for me. Finally, I wish you a pleasant winter preparation and season 2022!  
Sofie Najmanová, International Young Rider
Winter break is really important for me. Our horses need rest just as we take vacations. Considering our stable has many young horses as well as older ones, plans for a break differ. As the indoor season comes, young horses get a complete rest – therefore, they are not clipped or blanketed. 4-year-olds get two months of rest without riding or lunging, just daily walker and paddock. 5-year-olds are more mature, but they still need to rest their minds, so they get a month off. They won't be ridden during this time– just walker and paddock, and then they will start with light work.
Older horses will finish the indoor season – that's Magna Racino and Prague Playoffs for us. A week after that, they are getting complete rest. Afterward, they will begin with a simple system – lunge, light flatwork, and mostly hacking. This easy time of rest will continue through the end of November until the end of December. After that, they begin working on fitness and rideability in January, sarong jumping mid-January.  
Linda Portychová, BWG Stables, International Young Rider
My best horses – those who attended many international shows – get a rest in December and January. They won't get a complete break; they will still be ridden, but mostly just relax without jumping. They will be treated to various treatments, such as supplements and physiotherapy. Simply said, they will get all the care to be healthy in the new season.
Young and less-experienced horses will continue to work. At BWG Stables, we travel to somebody else's indoor arena every week to jump and prepare the horses. The youngsters will continue in this routine to be able to join their Young Horses category at international shows next year.  
Tereza Kalužíková, Professional Groom and Rider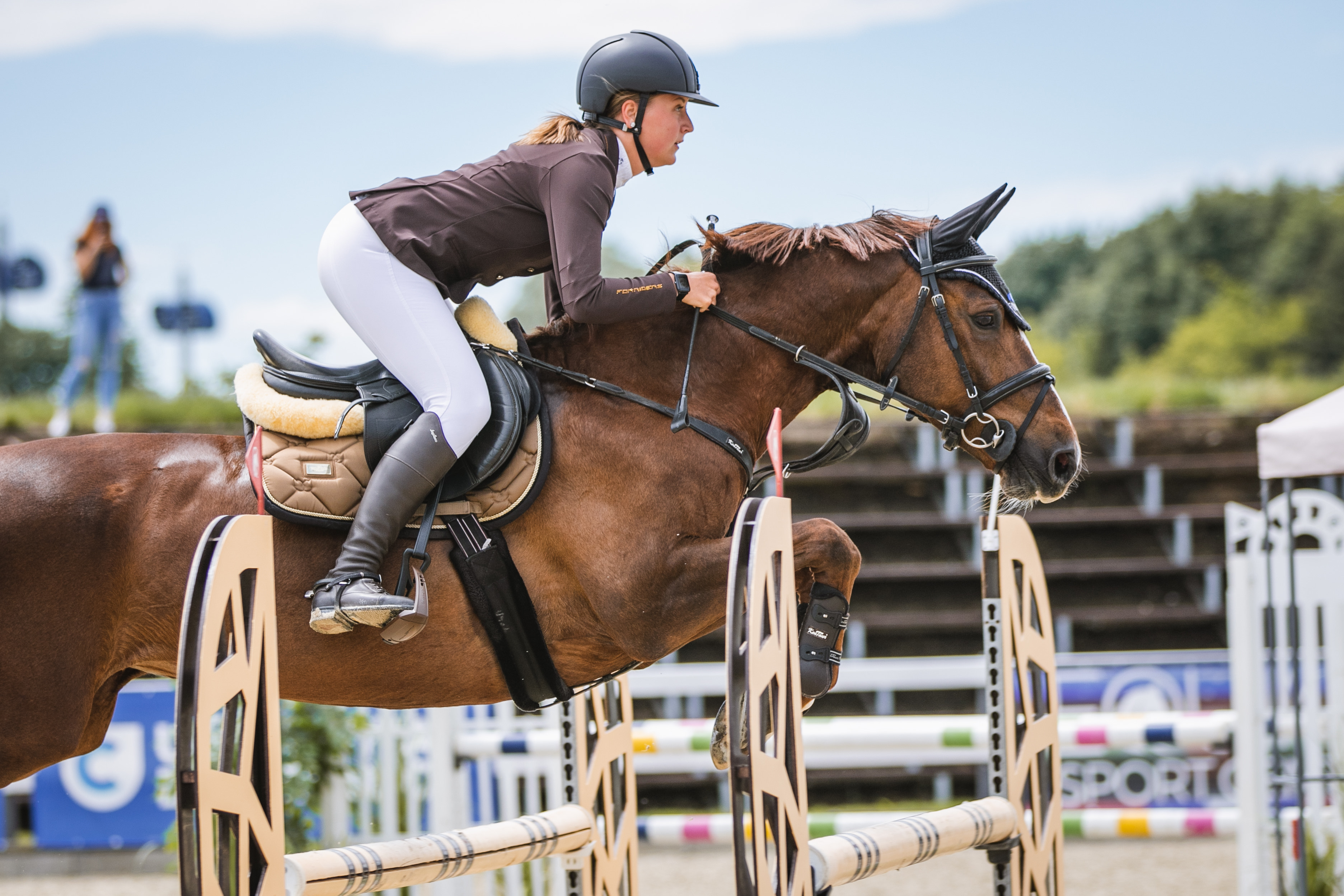 Due to Covid, this year is different than the last. Our season ended in October last year, while now we are enjoying the indoor season until December. Therefore, older horses continue to work, and their rest will come at the end of December and in January. Young horses (4- and 5-year-olds) have a light routine now, and the youngest (3-year-olds) are not broken in yet. After we break them in, they will be sorted out, only the good ones will stay, and we will start riding the other young ones.
To sum it up, the older horses are now working without a break, and 4-year-olds have a lighter routine until December (hacking, light flatwork) when they start jumping to be ready for their first shows. And when I come back from my vacation, we will break in the youngest ones.
Darielle O'Sullivan, Irish Amateur Showjumper – NoBuckingWay Blog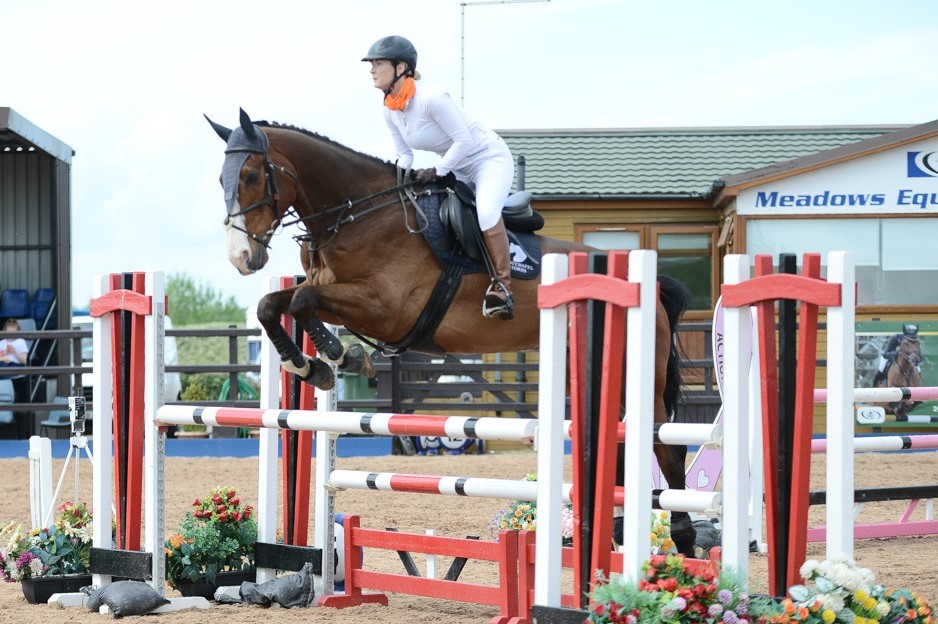 We are shortly coming to the end of our competition season. We have a few weeks left of getting that well-needed education in before we hang up our jumping boots for the winter months. Currently, the horses are still in full work. Whilst the weather is not always too appealing here in Ireland, we still manage to work through it (some extra days off work have been a must due to heavy rainfall recently!). 
 Mid-November, I will revert to keeping a steady 6-day workout regime; this gets simplified down from the full competition workload. We hack more and lunge a lot more during the week, with our jumping days now spent focusing on flatwork/pole workouts, helping to keep my horse in condition and keep him looking his best. A lot of work is spent walking and making sure he is warmed up and moving forward correctly during winter. Being a big horse with less turnout for him in the winter means longer warm-up and warm-down routines. I can be sure to say the Equimo Tracker will help majorly for this to keep things consistent!
 Being difficult enough to ride in the Winter months, Dante is a horse that needs constant work to keep him manageable under the saddle. He can get quite hot without a riding schedule in place; this I learned the hard way. Like I said above, some of his riding days can be short 15/20 walking hacks which suit perfectly during the dreaded winter months. It also helps to keep him thinking and on his toes and helps keep me, the rider, sane! 
 As we come into December, he will get 2/3 weeks off work before the new year. 
It allows him to reset and chill out being a horse before we go back into competition training come January. In Ireland, the jumping season slowly starts up at the end of March, so focus will be put into his jumping fitness come January/February. 
 The benefits of keeping him in light/moderate work in the winter, I suppose, come down to him having a great year-round condition. This is something I do need to keep a close eye on as he is a 17hh horse. Other than this keeping his feet well-conditioned and picked out daily, especially in wet weather, keep Dante happy!